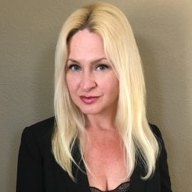 Victoria Beliso
310-430-8641
victoria@victoriabeliso.com
License ID: 018469824
Victoria Beliso is an LA native whose first career ran from age 9-18, when she twirled baton and danced competitively around the world. Not only a Disney Mouseketeer and finale dancer in acclaimed parades, Victoria ventured off Main Street to pick up national and world championship titles.
She then entered the world of hospitality and property management, where she found tremendous success at companies such as University City Studios Hilton and Towers, Avalon Bay Properties in San Francisco, and Oakwood Worldwide in Los Angeles. Victoria decided to apply her 15 years of experience in the sales and service industries to the real estate sector, and has not looked back since.
One of the best decisions she has made, Victorias transition to real estate has been both fulfilling and prolific.Victoria has over 7 years of experience in the real estate industry the last 5 of which have seen her commended for being the top producing agent in her company. In 2015, Victoria was honored for Most Units Sold and Most Listings Sold. When asked about her success, Victoria maintains that it is her passion for her business that enables her to build relationships on trust, shared goals, and understanding.
She is dedicated to protecting her clients and seeks solutions to ensure smooth and successful transactions. Victoria possesses a keen understanding of the luxury real estate market that she attributes to her unique position as one of the few people who are true natives of Los Angeles. That combined with her unrelenting attention to detail, profound integrity, and the ability to make each client feel like they are her only client, enable Victoria to build a business championed by referrals from past clients.Victoria enjoys all that life has to offer and looks forward to each new day. She approaches her business with sophistication, vitality, and vigor, endeavoring to create the smoothest possible experience for her clients. She possesses extensive experience working with first-time buyers, relocation, and VA buyers and has sold properties all throughout Los Angeles from Malibu to Pasadena.
Victoria is also particularly knowledgeable about the San Fernando Valley; Studio City, Valley Village, Toluca Lake, Burbank, and Sherman Oaks; plus the San Gabriel Valley, where she grew up.Outside of real estate, Victoria enjoys traveling, hiking, going to the beach, visiting wineries, and enjoying all life has to offer. Two of her favorite charities to support are the Children's Hospital of Los Angeles and Project Cuddle.